Hi, what are you looking for?
Microsoft has confirmed that it's aware of two Exchange Server zero-day vulnerabilities that have been exploited in targeted attacks. The tech giant is working on patches.
By
Flipboard
Reddit
Pinterest
Whatsapp
Whatsapp
Email
Microsoft has confirmed that it's aware of two Exchange Server zero-day vulnerabilities that have been exploited in targeted attacks. The tech giant is working on patches.
GTSC, a cybersecurity company based in Vietnam, reported seeing attacks exploiting two new Microsoft Exchange zero-day vulnerabilities. The firm believes the attacks, which were first seen in August and aimed at critical infrastructure, were launched by a Chinese threat group.

Technical details on the vulnerabilities have not been made public, but GTSC did say that the threat actor's post-exploitation activities included the deployment of backdoors, lateral movement, and the delivery of malware.
The vulnerabilities were reported to Microsoft through Trend Micro's Zero Day Initiative (ZDI). Microsoft has now published a blog post to inform customers that it is investigating two reported zero-day flaws.
The tech giant says one of the flaws is a server-side request forgery (SSRF) issue tracked as CVE-2022-41040 and the second is a remote code execution vulnerability tracked as CVE-2022-41082. The security holes have been found to impact Exchange Server 2013, 2016 and 2019.
"At this time, Microsoft is aware of limited targeted attacks using the two vulnerabilities to get into users' systems. In these attacks, CVE-2022-41040 can enable an authenticated attacker to remotely trigger CVE-2022-41082. It should be noted that authenticated access to the vulnerable Exchange Server is necessary to successfully exploit either of the two vulnerabilities," Microsoft said.
The company is working on an accelerated timeline to patch the vulnerabilities. In the meantime, it has provided detailed guidance on how exploitation can be prevented. Microsoft says its security products should detect post-exploitation malware and activity associated with these attacks. Microsoft Exchange Online customers do not need to take any action.
Security researcher Kevin Beaumont has named the vulnerabilities ProxyNotShell due to similarities with the old ProxyShell flaw, which has been exploited in the wild for more than a year. In fact, before Microsoft confirmed the zero-days, Beaumont believed it might just be a new and more effective variant of the ProxyShell exploit, rather than an actual new vulnerability.
Other researchers also believe the vulnerabilities could be related to Microsoft not completely killing ProxyShell.
Related: Hackers Deploying Backdoors on Exchange Servers via ProxyShell Vulnerabilities
Related: Zero-Days Under Attack: Microsoft Plugs Exchange Server, Excel Holes
Eduard Kovacs (@EduardKovacs) is a contributing editor at SecurityWeek. He worked as a high school IT teacher for two years before starting a career in journalism as Softpedia's security news reporter. Eduard holds a bachelor's degree in industrial informatics and a master's degree in computer techniques applied in electrical engineering.
Subscribe to the SecurityWeek Email Briefing to stay informed on the latest threats, trends, and technology, along with insightful columns from industry experts.
Join this webinar to learn best practices that organizations can use to improve both their resilience to new threats and their response times to incidents.
Join this live webinar as we explore the potential security threats that can arise when third parties are granted access to a sensitive data or systems.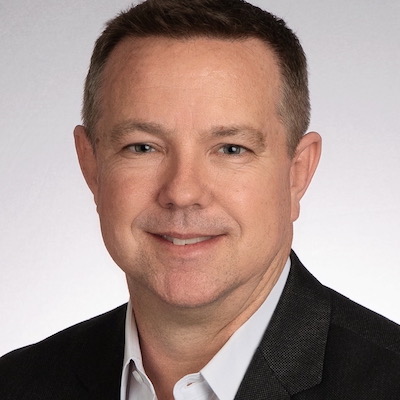 Compliance and ZTNA are driving encryption into every aspect of an organization's network and enterprise and, in turn, forcing us to change how we think about protecting our environments. (Matt Wilson)

Cyberattacks have exposed a myriad of vulnerabilities in our healthcare infrastructure, and will continue to do so as new and innovative medical technologies are developed. (Galina Antova)

Deepfakes are becoming increasingly popular with cybercriminals, and as these technologies become even easier to use, organizations must become even more vigilant. (Derek Manky)

Threat actors really only stop when their infrastructure is disrupted and their flow of funds disappears. (Landon Winkelvoss)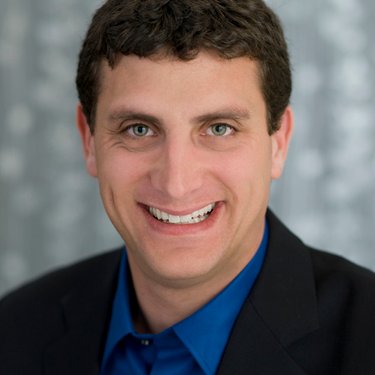 Anna Tutt, CMO of Oort, shares her experiences and perspectives on how we can accelerate growth of women in cybersecurity. (Marc Solomon)
Flipboard
Reddit
Pinterest
Whatsapp
Whatsapp
Email
Less than a week after announcing that it would suspended service indefinitely due to a conflict with an (at the time) unnamed security researcher…
The changing nature of what we still generally call ransomware will continue through 2023, driven by three primary conditions.
No one combatting cybercrime knows everything, but everyone in the battle has some intelligence to contribute to the larger knowledge base.
WASHINGTON – Cyberattacks are the most serious threat facing the United States, even more so than terrorism, according to American defense experts. Almost half…
Drupal released updates that resolve four vulnerabilities in Drupal core and three plugins.
A recently disclosed vBulletin vulnerability, which had a zero-day status for roughly two days last week, was exploited in a hacker attack targeting the…
The supply chain threat is directly linked to attack surface management, but the supply chain must be known and understood before it can be…
Apple has released updates for macOS, iOS and Safari and they all include a WebKit patch for a zero-day vulnerability tracked as CVE-2023-23529.
Got a confidential news tip? We want to hear from you.
Reach a large audience of enterprise cybersecurity professionals
Subscribe to the SecurityWeek Daily Briefing and get the latest content delivered to your inbox.
Copyright © 2023 SecurityWeek ®, a Wired Business Media Publication. All Rights Reserved.