May 17, 2023
May 16, 2023
May 3, 2023
May 2, 2023
May 16, 2023
May 11, 2023
May 9, 2023
May 4, 2023
May 15, 2023
May 15, 2023
May 11, 2023
May 4, 2023
May 18, 2023
May 18, 2023
May 18, 2023
May 17, 2023
July 1, 2022
September 29, 2021
June 8, 2021
May 26, 2021
May 19, 2023
May 17, 2023
May 12, 2023
May 12, 2023
Nick Brown | May 18, 2023
Millie Bobby Brown with Florence by Mills Coffee products. Press photo.
The Gen Z celebrity private-label coffee train has picked up even more steam with the launch of Florence by Mills Coffee, the new coffee line from British actor and celebrity Millie Bobby Brown.
The new coffee brand is an offshoot of the Florence by Mills beauty products brand, which was first promoted by the "Stranger Things" star and soon-to-be Jon Bon Jovi daughter-in-law in 2019.
The coffee line represents a collaboration between Brown, the international brand licensing corporation IMG and the private-label coffee roasting, product development and distribution company Collab Coffee. Florence and the marketing machines launched the coffee line today.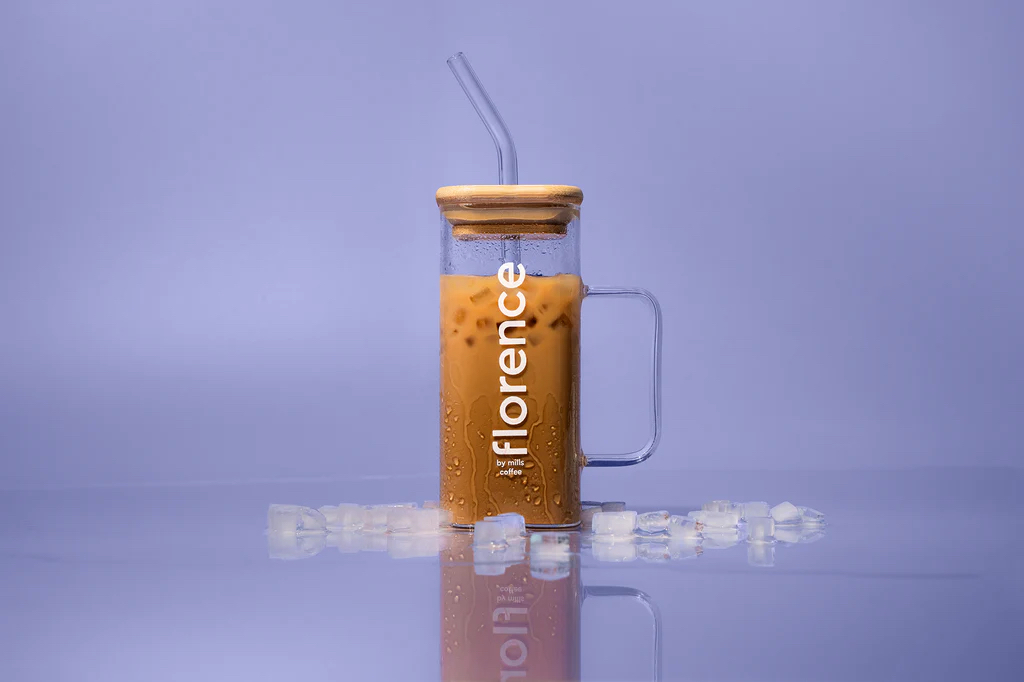 "I've been passionate about coffee ever since I can remember," Brown said in a pre-launch press release. "It's always been that pick-me-up to get me through those long days on set, it's that moment away from all the chaos that allows me to be present again. I set out to create a brand that will allow my fans and all coffee lovers to do the same, a brand that isn't just about great tasting coffee, but about those special moments, too. I'm delighted to finally share florence by mills coffee with you, and I hope you love it just as much as I do."
Debuting in the United States, Canada, Mexico, UK, Ireland, and Europe, the brand is offering two core blends of Rainforest Alliance-certified beans, available in whole bean or ground bags, individual brew bags, or concentrates.
"Authentically Brew" is described as a medium roast blend of beans from "Brazil, Colombia, Central & South America" with notes of cocoa, roasted nuts and "soft spices;" while "Mindful Moments" is described as a medium dark blend of Brazilian and Guatemalan beans with notes of bittersweet chocolate, treacle and hazelnut.
The brand is also offering subscriptions, a branded tumbler, a selection of syrups and a dedicated website and app for the coffee business.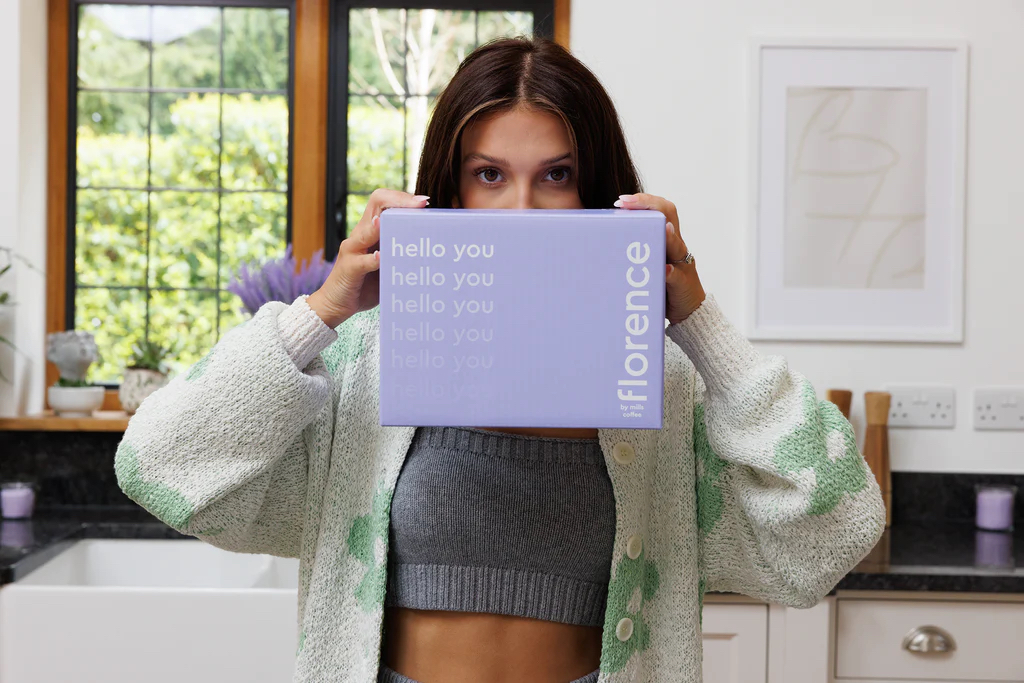 The coffee partner in the venture, UK-based Collab Coffee, is also the white-label roaster and distributor behind recent direct-to-consumer brands such as: Flight Fuel, led by TikTok star Chris Olsen; Future Self Coffee, whose beans are "curated" by British YouTube star Alfie Deyes; and the licensed Dungeons & Dragons Coffee Club.
Beyond Collab's universe, other celebrities entering the coffee industry recently include Snoop Dogg, Jimmy Butler, Emma Chamberlain, Jackcepticeye and, of course, the sad singing clown Puddles Pity Party.
Does your coffee business have news to share? Let DCN's editors know here.
Nick Brown
Nick Brown is the editor of Daily Coffee News by Roast Magazine.
Tags: Alfie Deyes, celebrities, Chris Olsen, Collab Coffee, Dungeons and Dragons Coffee, Flight Fuel, Florence by Mills, Florence by Mills Coffee, Future Self Coffee, influencer marketing, Jon Bon Jovi, Millie Bobby Brown, private label, white label
Your email address will not be published. Required fields are marked *






E-News Subscribe