Posted on January 23, 2023 by staff
Warrington company now supplying tech to over 750,000 employees at firms across UK moves for Cotswolds business
Wellbeing technology business Raiys has completed its first acquisition as part of a strategic growth plan to expand the services it provides to companies and organisations across the UK.
Raiys has snapped up The Healthy Employee, which works with employers to improve the physical and mental health and wellbeing, resilience and performance of their people through targeted programmes, including workshops, webinars and roadshows. 
Founded by Anna Mason in 2008, The Healthy Employee is based near Moreton-in-Marsh in the Cotswolds. It employs a network of consultants, dietitians, nutritionists and healthcare specialists to deliver its services, which include health assessments, advice on posture, sleep and stress management, mental health first aid and catering provision in the workplace.
The Healthy Employee has a niche position in the construction and infrastructure sectors, working with companies in those industries to reduce sickness absence and improve staff wellbeing by delivering tailored programmes both onsite and remotely to support, engage, motivate and inspire them to make sustainable lifestyle changes.
Raiys, which is headquartered in Warrington, completed the acquisition for an undisclosed sum. The Healthy Employee brand will be retained, and Mason and her team remain with the business.
Founded in 2018 by James Murphy (below), Raiys has grown significantly and now provides its health and wellbeing technology to over 750,000 employees in companies and organisations across the UK. The enlarged Raiys business has over 50 staff and has ambitious plans to double in size this year.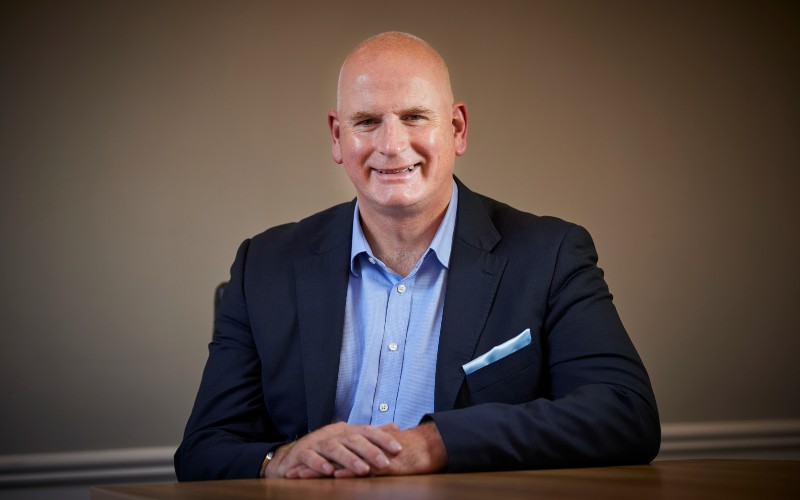 Raiys' core platform is a workplace wellbeing app with tools to support mindfulness, fitness and motivation through expert advice, plus courses to boost mental and holistic health. Users can also track their nutrition, mood and daily lifestyle habits through the app.
It also offers one-to-one business coaching via the app to help companies improve employee engagement, development and retention. Coaching focuses on developing skills such as communication, presenting, assertiveness, confidence and motivation, plus tuition for those involved in sales, management, organisational change and scale-up strategies.
In addition, Raiys offers an Employee Assistance Programme which provides a 24/7 counselling hotline and live chat service for legal, debt and life advice.
What now for Tech Nation after loss of £12m grant?

"I am delighted that we have brought together Raiys and The Healthy Employee," said Murphy.
"Our mutual cultures of prioritising great customer service and a genuine desire to promote health and wellbeing at work will result in an enhanced offering, through a combination of Raiys' technology and The Healthy Employee's personal approach to people service delivery and its track record of success in delivering interventions with flair and enthusiasm to help people make sustainable lifestyle changes through simple, practical wellbeing information and programmes.
"This deal provides a strong platform to achieve the growth plans for both businesses, enabling each brand to receive support from the other to offer more proactive health and wellbeing services to key workers across the public and private sectors."
4-day week 'could lead to increased stress and burnout'

He added: "Poor wellbeing programmes underlie so many workplace issues, including morale, safety, productivity and the long-term health of workers. 
"Employers are facing record levels of sickness absence, presenteeism, staff turnover and mental health-related illness. Workplaces are key spaces for improving health and wellbeing, and our mission is to help employers create healthy, purposeful workplace cultures across all sectors and job roles.
"We continue to seek acquisitions to support the future growth of the business and to create synergies and further job opportunities."
Mason said: "Since 2008, The Healthy Employee has focused relentlessly on providing a hands-on personalised service to improve the health of people working in the construction and infrastructure sectors.
"I am very pleased that The Healthy Employee has been acquired by Raiys, whose existing products and services alongside our own offering will prove invaluable in responding to clients' evolving needs, enabling greater future engagement and successful health and wellbeing programmes and outcomes."
'World-first' AI insurance assistant launches

Jonathan Symcox
editor, BusinessCloud & TechBlast
Mark Gibbs
president EMEA, UiPath
Dr Rahul Goyal
Medical advisor, Redmoor Health
Jonathan Symcox
editor, BusinessCloud & TechBlast
Jonathan Symcox
editor, BusinessCloud & TechBlast
Mark Gibbs
president EMEA, UiPath
Dr Rahul Goyal
Medical advisor, Redmoor Health
Jonathan Symcox
editor, BusinessCloud & TechBlast
275 Deansgate, Office 63, Manchester M3 4EL
© BusinessCloud Publishing Limited